We are excited to introduce siblings Nina and Nicole! Nina was born in 2015 and is 7 years old. Nicole was born in 2017 and is 5 years old.
Nina and Nicole do not have any diagnosed medical conditions. We have the full profiles for families to review who meet Taiwan's adoption qualifications.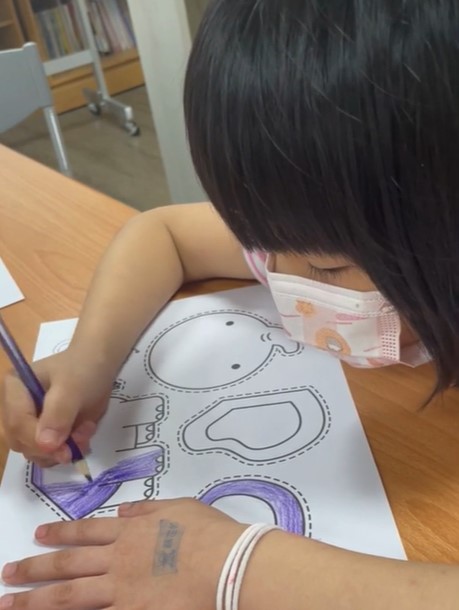 Nina adores dressing up and looking pretty! She also enjoys singing and preforming on stage. During the past Full Moon Festival Celebration, she excitedly preformed a song.

Nina attends elementary school and is in 1st grade. Her favorite subjects include Mandarin, math and PE. Nina's teacher stated she does well at school and likes to help her with cleaning the classroom.

Nina resides in Children's Home with 10 other similar aged girls and shares a room with 3 of them. Her caregivers said she gets along well with her roommates and likes to play games with them.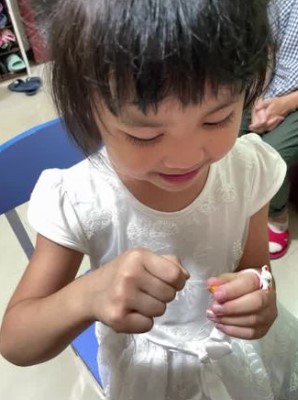 Nicole loves playing with sticker books and is ALWAYS excited to receive a new book to play with! She also likes swaying to the beat of music, listening to stories, riding her bicycle and playing at their neighborhood park especially the swings, slide and monkey bars.

Nicole is enrolled in kindergarten. Nicole is described as lively and active. She is not timid when meeting new people and warms up to them quickly.

Nicole lives with a foster family and has a good relationship. She likes to cuddle and receive hugs from her foster parents. At night, she eagerly shares funny things that happened at school and to read passages from her textbooks to her foster mother.

Nina and Nicole have not had many opportunities to meet and start building a sibling relationship. Are you a family that can provide the time and space for Nina and Nicole to get to know each other better, while building a meaningful relationship with each? Enjoy singing and dancing with both girls? If you think you could be the right family for Nina and Nicole, please contact us at Superkids@gladney.org to review their profiles.

To protect a child's privacy, Taiwan has strict rules limiting public photos of children. To see more photos of Nina and Nicole, request to join Gladney's PRIVATE Taiwan Waiting Child Advocacy group on Facebook.

*Don't forget to register for our next virtual information session to learn more about adopting from Taiwan.*