Jocelyn just celebrated her 7th birthday and has an optimistic, well-behaved, and good-tempered personality! We have videos of her being a lively 7-year-old, running around the playground and laughing, a video that is sure to bring a smile to your face.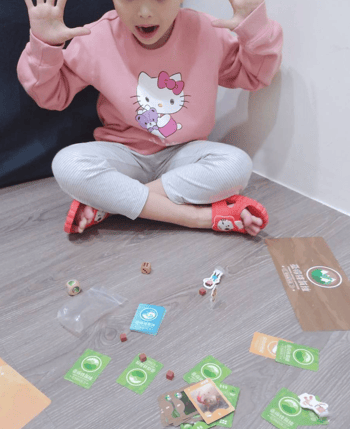 Jocelyn likes drawing, playing jigsaw puzzles, and building blocks. She is able to count to 100 in Mandarin and also count backwards! Her foster mother indicates that she has a hard-working and serious learning attitude. Jocelyn interacts well with other classmates, although she typically isn't the one to initiate the interaction. She has a good relationship with her foster family and has a stable, daily routine.
She is in the 1st year of Taiwan primary school and is also receiving introductions to and education on adoption concepts. Jocelyn has developmental delays in language expression and comprehension and lacks attention during class at school. She takes daily medication which has improved her attention and focus and has plans to attend the 'potential-developing class program' in her 2nd year of primary school.
Jocelyn has so much potential, but she needs a loving and caring forever family to support her along the way! To learn more about this darling little girl, please contact superkids@gladney.org. We have many photos and videos of Jocelyn that we can't share publicly, so please reach out by email to request her profile!