Joshua is a 7-and-a-half-year-old boy with a lively personality. Joshua has been living in the same foster family for 2 years now. We hear he has a regular daily routine, a good appetite, and goes to sleep on time each night.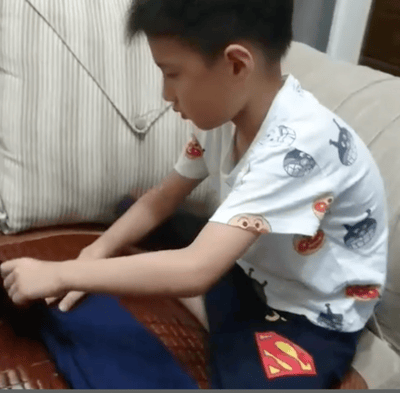 He is a curious young boy and is not shy to approach individuals that he meets for the first time. Joshua particularly likes to play with toy cars as well as do mathematics. He often finishes in advance the pages in the textbook that have not yet been assigned by the teacher. Also, when he sees a question with some Chinese characters that he doesn't know, he will ask other classmates to read it for him. He is also learning English in school and can already count to 10! Joshua has developmental delays, mild scoliosis, and ADHD which is controlled with medication.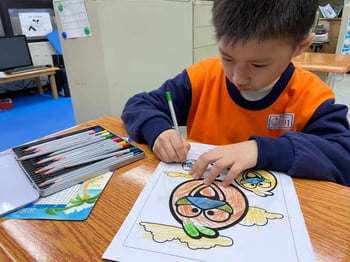 Joshua has made noticeable improvements in speech, cognition, and self-care ability since he began schooling at a Developmental Center in September of 2019. He is now attending 1st grade in Taiwan elementary school and enjoys going to school every day. His teachers report that he has continued to improve his comprehension and compliance with instructions.

We have many photos and videos of Joshua, including him dancing, reading English, folding clothes, and much more! If you think you may be interested in learning more about Joshua, please don't hesitate to reach out to superkids@gladney.org to request his file!