Today, we invite you to watch a heartwarming video that sheds light on the journey of adoption through the foster care system and urges you to consider making a difference in the life of a child.
Watch the Video Below:
The Power of Adoption: A Way to Create Your Family
By opening your heart and home to a child in foster care, you can provide them with the love, stability, and support they need. Adoption is not just a legal process; it's a commitment to making a positive impact on a young life, forever changing its trajectory.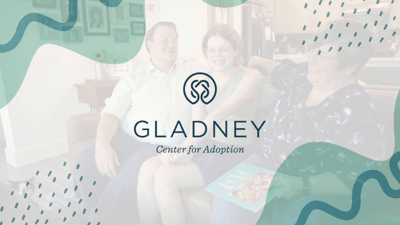 As you watch the video, you'll hear how John and Hayley thought a young child would be the best fit for their family. They had a lot of good reasons for being open to that age range. Fortunately, their hearts were open to the opportunity for connection and love with a much older child when they saw their daughter for the first time. The joy, love, and sense of belonging that adoption brings are immeasurable.
How You Can Help
After watching this video, we hope you are inspired to take action. Here's how you can make a difference:
Share the Video: The first step is to share the video with your friends, family, and social networks. Help raise awareness about the importance of adoption and the needs of children in foster care.

Consider Adoption: If you've ever considered adoption, now is the time to explore this life-changing journey. Research adoption options, attend one of Gladney's free information sessions, and start the conversation with your loved ones.
By taking action today, you can be a part of a heartwarming journey that changes your lives forever. Together, we can make a difference in the lives of these children and give them the gift of a forever family.