One of the many adoption services that Gladney provides to our clients is pre adoption education through Pathways Training. Pathways is a two-day training program offered several times each year.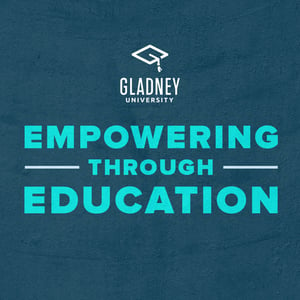 This training is facilitated by our clinical Post Adoption team and is designed to prepare and empower adoptive parents with new insights and research-based treatment models on how to engage children from hard places. Gladney believes that it is best practices in adoption to have in-person, trauma-informed training which covers brain development, sensory needs, effects of abuse and neglect, parenting styles and attachment and behavior change techniques.
Read what some of our clients have to say about the training:
"We are on round two of adopting through Gladney, and we already have an impressive connection to the organization: they brought our kids home. In round two, we are in the same trainings, but unlike most trainings where you get nothing new, we have discovered new things to help us help our son and prepare for the next batch of kids. Gladney has my respect, the people have my heart and gratitude."

"Brett and I truly loved the (Pathways) program, and we are so glad we took part in it. Since Pathways we have had many thought-provoking and productive conversations about everything we learned. We enjoyed listening to all the different speakers, learning all about TBRI, and meeting all the other parents and hearing their amazing stories. We've watched a bunch of Dr. Purvis's videos on YouTube -- she's incredible! And thank you for the great reading list as well!"

"The last two days were just awesome!! Learned so much and met some great people that will probably be lifelong friends."
Are you ready to Explore Your Options Through Adoption?