Riley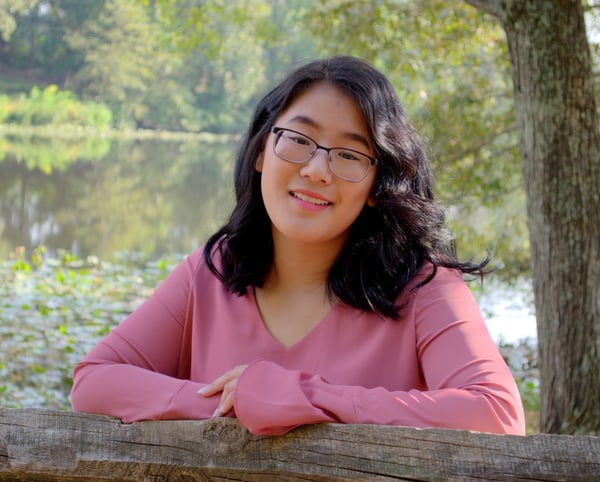 PARENT QUOTE

Adopting my daughter has brought incredible joy to my life and to the lives of everyone in our family. When she was placed in my arms at the age of 10 months, the feeling of happiness and love was overwhelming. I do not know how children and parents are matched up, but she is the perfect match for me. Through the years, it has just been our small family of two, and it is perfect. We are mother and daughter, friends, a team—just a perfect match. From the first moment I held her in the hotel room in Nanjing to now thinking of her embarking on college life, I have treasured and will continue to treasure every moment with her.

FROM THE GRADUATE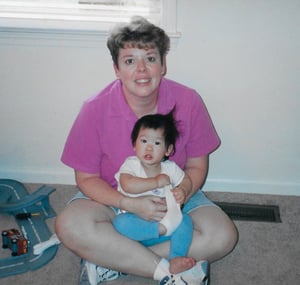 Being adopted is how I got to America, where I have greater freedoms and opportunities. Not only do I have the privilege of being an American citizen, but I also have the privilege of growing up in a loving family. If I was not adopted, my life would be so profoundly different that I cannot begin to imagine it. I am a college-bound, driven, headstrong feminist, environmentalist, and activist. In China, many, if not all of these facets would have been erased from my personality. More importantly, I would not know my mother, family, friends, and mentors. Though I don't often think of my adoption, I am immensely grateful for the impact it has had on my life.
ABOUT RILEY
Riley was a member of the swim team during her freshman and sophomore years of high school, but her true love has always been music. She completed eight semesters of choral music and was named outstanding choral student in her sophomore and junior years. She is a member of National Beta Club, G.R.E.E.N. Club, Gay-Straight Alliance Club, and Junior State of America. Riley participated in a dual enrollment program through the community college that allowed her to graduate high school with 30 college hours. She has a 4.0 on the community college courses and is ranked number one in her high school senior class. She plans to attend the University of North Carolina at Chapel Hill and double major in music education and global studies.
Write a comment below congratulating Riley on her accomplishments and encouraging her in her future!