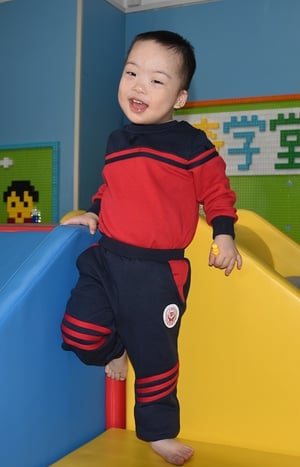 There is no shortage of fun when Lien is around! Three year old Lien shares joy with all he comes into contact with! When he is happy, he moves his hips. When you touch his face, he laughs happily. His laugh can be heard on video in a game of chase and is simply contagious! Lien is lively, gentle and always smiles when he sees people.
Lien has a bond with a little friend in the SWI as well as his caregivers. He likes playing a game of chase and playing with blocks. He is very affectionate and enjoys attention, snuggling in his caretaker's arms.
He understands instructions of caregivers. Lien is cooperative with his therapist when in rehabilitation training.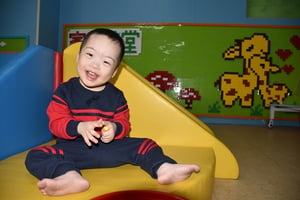 Lien's needs are listed as Down syndrome and post op CHD.
Could Lien be your son? Contact superkids@gladney.org to learn more about Lien!