Sometimes life is out of our control. When you are a child in Foster Care, that "sometimes" is most of the time. If you came into foster care with a suitcase or bag, it's gone after your first home. The majority of the time, the substitute is black garbage bags to carry your belongings in when you are moved to another home. Close your eyes and visualize your meager belongings stuffed into trash bags.
As a caseworker who works with foster children every day, the stigma becomes too much at times. I shared my thoughts and feelings about the stigma of trash bags and foster kids on social media and imagine my surprise when a box filled with duffel bags for little children and teens was delivered to me at Gladney!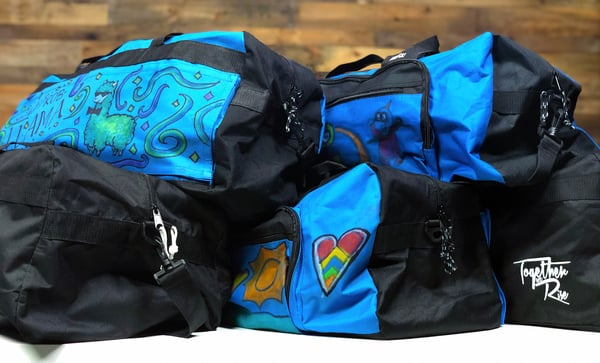 Together We Rise is a 501(c)3 non-profit organization comprised of motivated young adults and former foster youth. Our vision is to improve the lives of foster children in America, who often find themselves forgotten and neglected by the public. This amazing non-profit saw my social media post and took immediate action.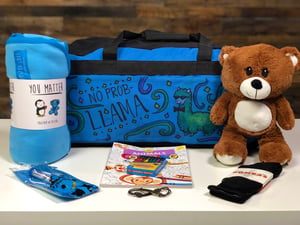 Each of the duffel bags for the little children have adorable paintings on them. All of them have a cuddly bear to give our youth something to hold tight. They also included a blanket that brought our Gladney Team to tears. The blanket's wrapper says "You Matter". You. Matter.
At Gladney, we believe that every child deserves a loving and caring home. And they all deserve to arrive to that home with dignity. Let's work together to eliminate the stigma of trash bags and foster kids by remembering that they matter.
If you would like to find out how to adopt one of the Texas Foster Children through Gladney's New Beginnings Program, please request our free Information Packet today!