Nora will be turning 9 in August and I am so hopeful that she will have a family in process, ready to celebrate her double digit birthday in 2023! Over the past few months, our partner organizations in Taiwan worked with Gladney staff to complete a virtual Superkids trip since international travel as well as local travel within Taiwan was curtailed for pandemic safety measures. We learned some really neat things about Nora – and this was one of my favorites! "[Nora]shared that she dressed up as Santa on Christmas to help the school principal pass out candies to students. At that time, many classmates wanted certain colors of candies, and she was displeased because she thought having candies to eat is a very nice thing in itself already. She does [not] like them being picky. Yu-Han also shared that the way she likes to celebrate birthday is to share her cake with everyone. Anyone can join her celebration"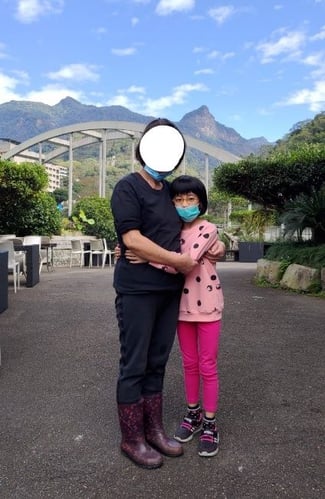 Over the past few months Nora has been able to visit a theme park, which she enjoyed! Nora Enjoys PE class, playing on the computer and Calligraphy. She has natural talent and appreciation for song and poetry!

Nora wants to ride at Six Flags, Disney and Sea World with you! She wants to further explore theater and dance, with a supportive family by her side. To learn more about Nora, which include birth family and social history, please reach out to Superkids@gladney.org to take the next steps to review her file! Also, be sure to join our Taiwan Waiting Child Advocacy group on Facebook to see more photos and videos!