We know the process of adopting is stressful and we want to provide as many ways as possible to help you pay for your adoption. One way to raise money for your adoption fee is to find a side hustle. Many don't require a large starting investment or even expect a specialized skill-set; however, they have the potential to put a little money toward your adoption in your spare time.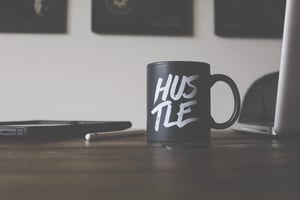 Make sure that you have the time.

You are probably already working a full-time job so carefully consider each side gig (side hustle) to ensure that you still have time for your family and friends. It's very important to maintain your work/life balance.

Start researching opportunities.

You don't need to reinvent the wheel or even come up with a new idea. Here are just a few to help jump start ideas:
Hopefully, these five ideas have gotten those creative juices flowing! Please let us know if you try any of these or a different side hustle and how they work out.
Legal Disclaimer: As with all side hustles, please make sure you investigate each one carefully before applying and working. Gladney is not endorsing any of the above opportunities.
Now you can support other fundraisers you see, provide support to another family trying to fund-raise, and share about your fundraising experience with us! Email your story (and photos too!) to adoption@gladney.org.
If you have questions about fundraising or other financial aspects of adoption, please reach out to our Senior Vice President of Finance.
Tim Mossholder