As you are exploring adoption as an option for your family, we are sure that you have many questions. Once a month we ask Thomas & Stephanie a question about their adoption experience.
Adoption Advice
Question:
When you hear, "I AM GLADNEY," what does it mean to you?
Answer:
I am Gladney. It is a simple phrase but it means so much. It means being part of a community that stretches back to the 19th century and will continue onward as my child gets older and begins to understand her adoption narrative. This community is why we chose Gladney to help us find our family. Once we had made our decision to pursue adoption public, suddenly so many people in our lives came forward to share their Gladney stories. We didn't even realize that Gladney birth parents, Gladney adoptive parents, and Gladney children were in our midst. This network of people, all touched by adoption, meant so much to us when going through the adoption process.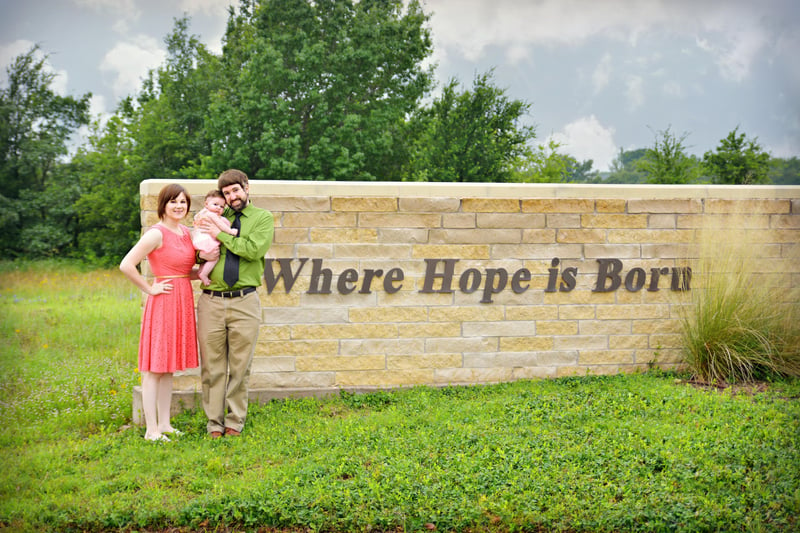 Now that our daughter has been placed with us, it continues to be invaluable. We can count on being a part of this team for the rest of our lives. We can rely on one another as we navigate the waters of post-adoption. We can lift up other families who are just beginning the process. We will continue to honor and support the amazing birth family that allowed our dreams of parenthood to come true. This is what I am Gladney means to me: that no matter what direction life may takes us, a common thread will always tie us together. We belong to the Gladney Family forever.
We encourage you to share this adoption advice with others and find out what advice your social network would provide.