Leverage your social networks, corporate connections, and other affiliations to build a brand of advocates for adoption. The most effective way to enhance Gladney's presence in the community begins with our existing advocates: YOU.
Did you know, as a Gladney Family or Friend, you can engage your corporation and your network to get involved as an ambassador of adoption?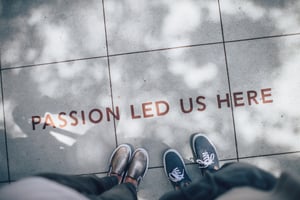 Gladney Ambassadors, like you, are invaluable to the growth and sustainability of Gladney's mission: Creating Bright Futures through Adoption. Adoption is a personal journey that looks different for everyone. With your connection, your network can establish trust with a mission-driven organization making an impact. Your efforts can be as simple as sharing a story, experience, or any of the Gladney-produced content that is universal and shareable on any platform. From birth mother testimonials and Gladney University training videos to informative adoption statistics, Gladney provides a library of shareable content. A simple public shoutout to say 'Thank you' is an acknowledgment of gratitude that goes a long way.
Did you know tremendous impact can be made in the lives of those Gladney serves through the power of corporate connection?
Corporate responsibility is a trending, societal topic. Today, organizations are challenged to overcome social injustice through the transparency of corporate culture and social alliances. You can help us continue the discussion encircling social responsibility. Gladney's mission naturally aligns with the foundational theme of corporate responsibility – creating brighter futures and making a positive impact. Our mission is a conversation-starter to building long-lasting partnerships.
What's more – Gladney can amplify marketing messages and endorsements created by its community partners, by providing marketing opportunities aligned with our fundraisers or displaying them proudly on our digital properties, such as Adoption.com.
Shine a light on Gladney's efforts, through your eyes and your voice, by sharing our mission and stories on social media with your friends, family members, and corporate networks. Through your connections, you can help amplify Gladney's voice to promote mutual benefit and progress because of our Why: Every Child Deserves a Loving and Caring Family.
Do you know of a company you want to help connect with Gladney as a potential mission partner?
Email Tiffany Anderson.