My name is Heather Beasley, and I lead our Human Resources efforts at the Gladney Center for Adoption. My 15 years at Gladney have flown by, and I can truly say I have enjoyed every minute. Gladney is unlike any other place I have worked. Our staff are so passionate and driven toward the work they do, and that is not something you see often in the field of human resources. I have had the privilege of working on several initiatives here at Gladney, such as becoming a Blue Zone Approved Workplace, planning and implementing the Disney Institute's quality standards into the foundation of Gladney culture, being named one of the best places to work in Fort Worth, and now, helping to facilitate the efforts of Gladney's I.D.E.A. Corps.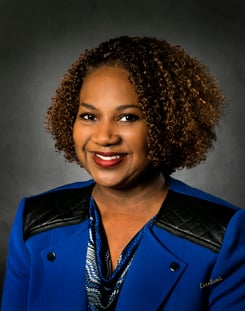 Dr. Stephanie Perdue, Gladney Center Board Member, and I are leading a new group at Gladney called the I.D.E.A. (Inclusion, Diversity, Equity, and Awareness) Corps, which is made up of staff members from every department within Gladney. The team members are diverse in all aspects: thought, race, background, and experience; and they span Gladney's hierarchy of roles. They are also committed to leading the uncomfortable, yet honest, conversations Gladney must have, regarding race, privilege, and biases that may exist within the organization.
Though Gladney has been focusing on improving the diversity of our staff, interns, clients, and Board the past several years, we recognize there is much more that needs to be done. The recent media awareness around racism, injustice, and inequality has prompted a much needed, more comprehensive conversation on how these things are impacting Gladney, both inside and out. We recognize we have to be willing to acknowledge internal biases and continue to adopt practices that promote diversity, equity, and inclusion at work, as well as with the clients we serve.
Just as the adoption process is a journey, we want our efforts in this area to also become an intentional journey to assess how Gladney can advocate for diversity, equity, and inclusion in all aspects of our services. Through discussions during the summer of 2020, it became apparent we needed a group of passionate individuals with diverse perspectives to champion these efforts for Gladney. As such, the I.D.E.A. Corps was born.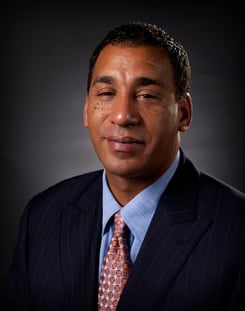 Dr. Stephanie Perdue shared, "I am grateful and excited to be part of this initiative to help Gladney move forward in the best interest of the women, children, families, communities, and staff members we serve. The late Hiry B. West, III, former Gladney Center Board Member, was passionate about championing efforts for Gladney to evaluate and grow in the area of diversity. He sadly passed away in 2020, and we dearly miss his friendship and leadership. I see the I.D.E.A. Corps as an ongoing fulfillment of conversations Hiry started, and I am honored to help carry on the work."
I.D.E.A. Corps Mission
We believe every child deserves a loving and caring family. As part of this belief as an organization, we must make sure we are being culturally respectful and inclusive in our words, actions, and mindset. This includes creating a diverse environment and a culture of inclusion that better represents and supports our clients both inside and outside of Gladney.
Resources for You
We encourage you to read through these resources our Gladney team has gathered with diverse perspectives for you and your family. Also, here's a reminder of some free, public Gladney University trainings you can watch:
Recorded Trainings and Podcast Episodes:
If you are a Gladney client, you can access additional, free trainings that are relevant to you through your My Gladney account.