Family changes everything.
At Gladney, we say this often and believe in its power—the power to heal, evolve, and withstand each season, shoulder to shoulder as Family for Life.
Gladney's Family for Life promise is rooted in the heart of our mission of creating bright futures through adoption and in the reality that the adoption journey is lifelong. Family for Life is a way Gladney provides support, engagement, and resources to all our Gladney clients.
Through the Gladney Family Association, clients enjoy and are energized in the adoption journey by contact with other adoptive families, community engagement, and supporting Gladney's mission through outreach and events.
Through Gladney University, clients are educated and equipped with exceptional adoption-related trainings conducted by leading professionals in the field.
Through Post Adoption Services, clients are supported, embraced, and sustained by caring professionals through life stages and times of need. Gladney's Family for Life promise continues to evolve to meet our clients' needs and provide the finest adoption experience possible.
Now we need those of you who are directly connected through adoption to the Gladney Family to help guide us forward. Your unique adoption journey and relationship with Gladney are the critical connections to both preserve our 133-year legacy and inform our next steps. By responding, you are joining the conversation and playing a key role in leading Gladney forward. We promise to inform you about the findings, as well as how each of our programs are evolving to meet our clients' changing needs.
We are sincerely grateful for you gifting us with your time and your story. Where you go, we go. We can't wait to go together.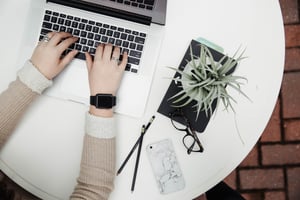 The online survey will take approximately 20 minutes to complete. Get started by clicking on the button below.