Gladney Center's Superkids program will be a group volunteer participant in the June 2022 Special Olympics in Orlando Florida!
We hope you will consider joining our volunteer group to help on-site at Orlando and Disney area venues of the Special Olympics. We are focusing our volunteer participation around the long weekend of June 4-7, 2022.
If you can make your way to Orlando, Let's GOOOOOOO!!!
1. If you are thinking…. Tell me more and sign me up, then let's talk via email.
2. February and beyond…., our Gladney Superkids group will be officially formed by the Special Olympics and they will work with us on volunteer venues and assignments so that we can stay together as one big group or a few smaller groups. We will communicate with our group regularly via email and an occasional Zoom call. Michelle Snyder (Gladney parent based in Orlando area), Leta White (Gladney Staff), and myself are the group planning co-leaders and between us will keep our group moving in the right direction! Michelle's husband, Lonnie, works with the Special Olympics.

Learn more about the 2022 Special Olympics and then reach out to me.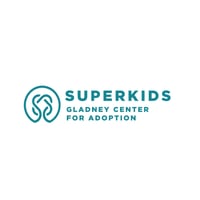 Since 2007, the Gladney Superkids program has focused on improving the lives of children living in institutional care through adoption advocacy and medical and rehabilitation services. We are looking forward to supporting and celebrating the amazing athletes participating in the Special Olympics in Orlando this June!