As I reflect on the past year and look ahead to the future, I want you to know your support matters. I'm writing on behalf of women, children, and families who feel grateful for you during this season. Although they do not know you, I do, and I want to share this message of appreciation with you: Thank you for choosing to get involved with Gladney and giving towards our mission (and towards their lives).
We are honored to walk alongside expectant mothers and birth parents, waiting children in state foster care and international orphanages, adoptive families, and adoptees of all ages. Hope, loss, perseverance, home, permanency, nurture, healing, and connection are words that come to mind when I think of them. And those words represent real emotions, needs, and life experiences. Donations from Gladney Friends like you allow us to be present and meet their individualized needs in a personal way—step by step, through changing seasons of life … during their adoption process and for years to come.
We invite you to take another step—share Gladney's mission in a conversation … you never know what will happen next or who may share their own story of connection to adoption with you.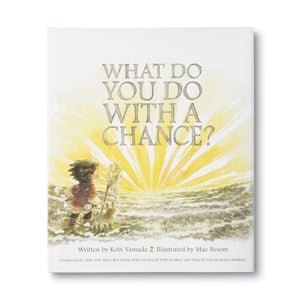 As you set intentions for the coming year, be encouraged that you are already making a difference and inspiring others. We are sharing your support forward, and we are grateful for you. I recently read What Do You Do With A Chance? By Kobi Yamada, and I was struck by these words: "Chances help you see who you are, what you want, and where you want to go. So, what will you do with your chance? Now that's up to you." At some point, a chance crossed your path with Gladney, and you noticed that opportunity and got involved. There are new chances that await us, and I'm excited to see where they take us together.
P.S. In addition to making a financial gift, there are several ways to advocate and stay connected: engage with the Gladney Center for Adoption on social media, attend a Walk-and-Talk Tour at Gladney to learn more, advocate to find a family for a waiting child featured on a Gladney blog post, participate in a Gladney University workshop, listen to a Gladney reFRAMED podcast, or volunteer at Gladney. You choose!
📷: Amazon