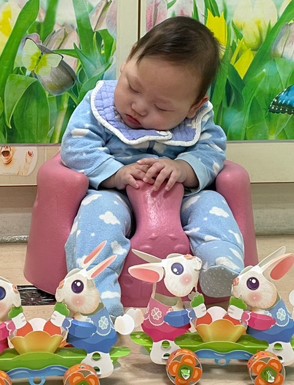 We are excited to introduce Jessica! As of May 2023, Jessica is 14 months old.

Jessica is a snuggly baby that likes to be cuddled and hugged by her caregivers. When tired or upset she is able to relax when she hears music or soothing sounds. Although Jessica is not able to say words yet, she is able to vocalize through babbling.

Jessica needs parents who are comfortable with the many unknowns that are presented by her significant special needs. Jessica has epilepsy, hydrocephalus, global developmental delays, and vision concerns.

If you think you could be the right family for Jessica, please contact us at Superkids@gladney.org to review her profile.